What happens when the Happiest Place on Earth intersects with McDonald's Happy Meals? For this writer, it revives a part of me that is a little embarrassing to tell you about – a part of me that I thought was dead and buried.
It was an ordinary September morning, a week before Bob and I left for his 50th High School Reunion. The morning news anchor reported on Walt Disney World's 50th Anniversary. She added that McDonald's would be joining in the celebration with their Happy Meal toys. The celebration would include 50 – yes, you read that right – 50 different toys; and the promotion would begin on September 14, the very day we set to leave on our trip.
I made a note on my calendar, not that I would forget this auspicious event. I seem to remember hearing Bob utter a sound like this:
I interpreted his groanings in two words – he knew. He knew he would have no reason not to pull through McDonald's on our way up to the D.C. area. We typically start our trips with an egg McMuffin. That would be Opportunity #1. Of course, you can't throw a dead squirrel without hitting a McDonald's along I-95, so lunch would be Opportunity #2. There was also a good possibility that I would have to use the restroom whenever we passed a McDonald's sign. Endless Opportunities! Poor Bob! He was doomed.
We arrived at our son, Joe's, house in South Carolina on the 14th in time to pick up dinner for the four of us adults and stop at McDonald's to get Happy Meals for our 6 and 2-year-old grandsons. I was excited to have someone be excited about happy meals with me. Sadly, when Bob and Joe returned home with the two meals for the boys, we opened them to discover Mickey Mouse on a train. It was the great switcheroo! That was a toy from last year! Oh, McDonald's! Who do you think you're dealing with here?
Lucky for them, it was Bob they were dealing with. Bob saw Mickey and fell right into their trap. The boys were happy enough, but I knew the truth.
Here's a little backstory for you. When we were raising our four kids, Friday was lunch at McDonald's day. I would get everyone, including me, a happy meal. I would strive to get complete sets and have one set that was never removed from the wrapper (MIB or NRFB, mint in box, or never removed from box). When I say strive, that's what I mean. I would often pull up to the speaker, ask what toy was in the happy meal, and if we already had that one, it was on to the next McDonald's. I look at this as perfectly reasonable behavior. My children, on the other hand, just wanted to eat.
This behavior got so bad, I mean interesting, that my oldest son, Jesse, wrote a completely fictional essay for a school assignment about me assaulting a cashier at McDonald's because the Barbie happy meal toy had a scratch on her nose. Seriously – you don't believe I'd do that, do you? I wouldn't hurt a fly. Well, I did demand, I mean ask for, a flawless Barbie (and I got one). I mean, Barbie wouldn't put up with that lack of perfection and neither would I. My children ate quietly in the corner. They were so well behaved!
Our next stop was at our daughter's house in North Carolina, where I knew I would have one excited 9-year-old granddaughter who would join in this pursuit of happiness as spelled out in the Declaration of Independence. Layna is always happy, and she was anxious to join in the search. After a few days, we were on the road again, and Layna had five Disney 50th Celebration Happy Meal Toys.
After returning to Florida, I kept adding to our collection. I wasn't trying to get all 50 – honest I wasn't. There were some I particularly wanted, and I found most of them, but it was becoming challenging to find new toys and, when we did find them, to eat yet another happy meal. Often, I would get lunch for my mom. I told her I'd buy (hey, big spender!), but the toy was mine. After about the third time, she strangely was no longer hungry at lunchtime.
My sister, Linda, also got the bug. I guess there's no doubt we are related. She displayed her treasures in her office, and before long the entire office was on the look-out for additions to her collection. We made checklists to keep everything straight. I intend to send most of mine to Layna, but I couldn't help but display Groot and Rocket (Guardians of the Galaxy). I'm a fan.
To fully understand how challenging collecting different toys is, I'll share how I do it. I go inside the restaurant. Here's how it would go down:
McDonald's Employee: You need to order at the kiosk, please.
Me: Okay, but first could you tell me which toys you have in your happy meal?
This was met with different responses – from having a variety of toys laid out on the counter for me to see, to a curt, "We just have Daisy." (Everybody had Daisy.)
Then I would take it from there. It's really quite exhausting. If Bob was with me, he'd wait in the car. He loves me, but there are limits!
One night when we were having hamburgers from our grill for dinner, they looked so weird without a toy next to them. I think this was when Bob began to worry.
I assured him that I had found a McDonald's that would sell the toys without the meal. While he was relieved, we both knew the truth – this search unleashed the collector that I thought was dead.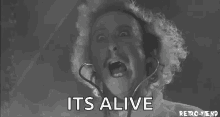 Now the promotion is over. I collected over 20 toys and will be sharing most of them with Layna. She and I facetimed over the last weeks and it was so much fun! (I did hear Dena, her mom/my daughter comment about how she was reliving her childhood!) Now it's time to stop going to McDonald's for a while, except for coffee. When I got coffee from there yesterday, I couldn't help but notice that the next promotion is from the new Marvel movie. My granddaughter, Ella, loves Marvel. I think I'm in trouble.
One last thing – I'm still looking for Celebration Mickey and R2D2, if you can hook me up that would be great. They don't even have to be NRFB!